JELLY FISH-2 (LIQUID CRYSTAL)
1994
Soft Ice: Cold in the Balance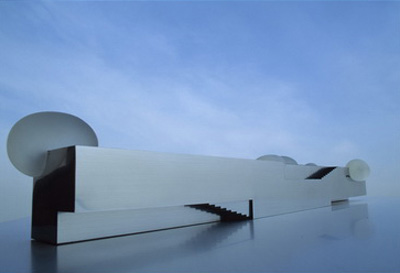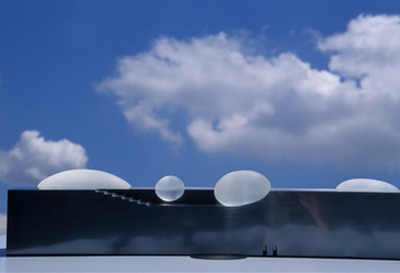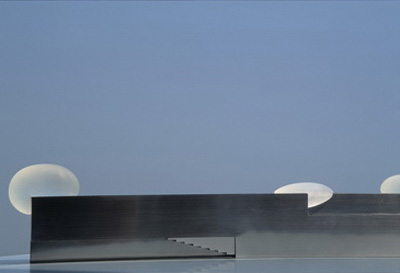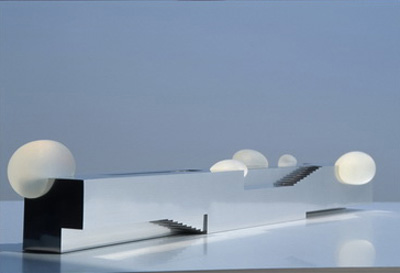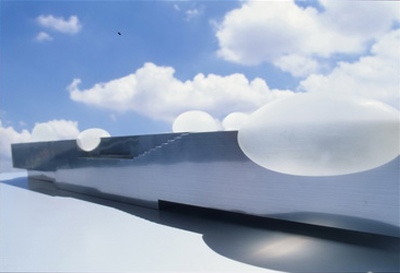 Irregularly shaped, semi-transparent bulbs cling to a cold, regularly shaped bar of metal.
This is a test study of a development version of "Jelly Fish," the theme of which concerned contrasts and a feel of touch.
Contrasts

Hardness

softness

Form

formlessness

Whole

parts

Reflected light

penetrating light

penetrating light

inside

Package

contents

That which is original

that which comes after

Enduring

transient

Mass

light

Material

time
An element is first defined when set against a contrasting element.
The definition of an entity requires the measuring of the "distance" from its opposite.
Distance in terms of concept and distance in terms of feeling should be measured at the same time. Which is faster, the touch or the thought ?
This architectural work is, after all, a kind of scales.