ORE-X 1989
1989

SD Review Asakura Award (Japan)
Double Exposure: Re-package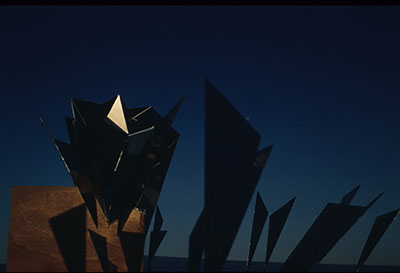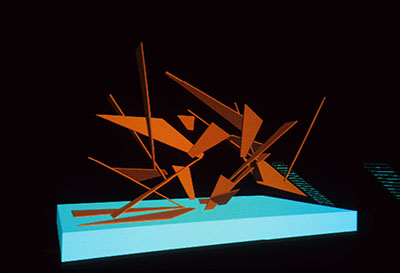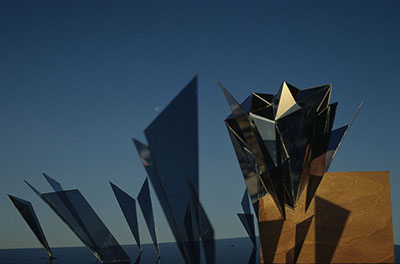 This is an office building planned for Tokyo's downtown area.
Generally, an office building is no more than a stack of floors wrapped in a skin of walls. Attempting to respond optimally to all tenants' demands leads ultimately to a box-shaped structure. Homogeneity is called for as a kind of common language in the world of business. Office buildings look alike wherever you go; they are comfortingly alike, like hamburger shops or hotel chain buildings.
We draw lines on the exterior of the box. After having drawn many random lines looking like cracks, we cut the box along those lines. This produces many separate pieces and the box comes apart in plan.
Next, the pieces are thrown high up in the air, and after they fall, put back together.
But it is difficult to know how to correctly link them, and the pieces cannot be restored to the shape of the original box. What you get is an irregular three-dimensional form.
What is re-created from the broken pieces is no longer box shaped, but if you insert a number of floors, it will, sure enough, become an office building. The building here combines the original box with the re-built volume. The former is made of earth, and the latter of glass pieces lodged in the earthen box. Sharp-pointed spaces intrude into the box-shaped office rooms. They are edges of light penetrating the mass of earth.
Two kinds of packages, originally the same in form, appear at the same site, igniting the double exposure of space. The space is exposed, as in the halation effect produced by intense light.